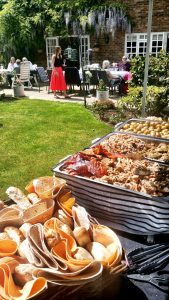 Hello my friends and thank you for visiting us here at Hog Roast Blackburn. We would first like to take this opportunity to welcome each of you to our page where we hope to be able to answer any and all questions you may have.
It really is no secret that hosting or organising any event can be challenging. From business gatherings to special occasions, there can be so much to consider. When it comes to catering though, we are here to relieve that stress and take a hog-sized load off your mind.
Our fantastic staff are on hand to help curate a sensational feast for your event that both you and your guests will enjoy and remember for years to come. Our hog roast dining experience is one like no other, a claim backed up by over twenty-five years of company experience. So, if you are hoping to secure delicious food, attentive staff, trust-worthy service, and a roast to boast about; Hog Roast Blackburn is the answer.
Catering for Your Event
In this day and age, there are so many considerations to place within organising any event, with a veritable pick 'n' mix of people attending the occasion. Whomever may attend your day, rest assured that our dedicated and knowledgeable team are ready to put their expertise into action and make sure your day is one to reminisce over. Our events staff and exceptional chefs will ensure all the worries you have regarding the catering for your event are taken care of, leaving you free to be a part of the fun.

ankara escort
çankaya escort
ankara escort
çankaya escort
ankara rus escort
çankaya escort
istanbul rus escort
eryaman escort
ankara escort
kızılay escort
istanbul escort
ankara escort
istanbul rus Escort
atasehir Escort
beylikduzu Escort

So, what are you planning? Read on to see what types of events we can cater for: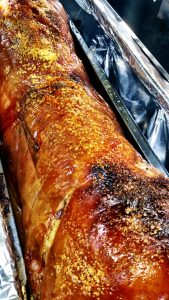 Weddings – Tie the knot in style and have Hog Roast Blackburn provide a tailored menu for the biggest day of your life. Your guests will speak for years about how they filled the dance floor and how incredible the food was. The senses our hogs stimulate will stay with you and your significant other for year after year of happy memories.
Corporate/Charity Events – Are you commemorating a company milestone, promoting your passionate charity, or just looking to bring some punchy morale to the annual meeting? We are here to help you. Everyone will be eager to attend once you let them know who you have hired to feed them. Our hog roasts can be a fantastic ice breaker, bringing relative strangers together as they tuck into a succulent meal.
Indoor/Outdoor Events – Whether your event is being held indoors or outdoors, small or large, we are equipped to cater for you. The scent of our roasts will travel through any arena, tantalising your guests. Whatever space your venue is providing, it is our goal to ensure we can provide the same quality of service regardless. Speak to one of our staff members today to find out how everything will work for your event.
Home Parties/Private Venues – Once again, we aim to provide the same outstanding service no matter the size of your event. Our equipment takes up a relatively minimal amount of space, meaning we can potentially cater for almost any event. Worried about the space available for your event? Get in touch and we will put your mind at ease, using our wealth of experience to help you get the catering you want, providing everyone in attendance with incredible cuisine they can enjoy.
Hog Roast Blackburn – Equipment Hire
Would you like to personally enthral your guests for the day? Enquire to hire the hog roast equipment yourself, don your white chef's hat and cook up an amazing feast. One of our friendly and accommodating members of staff can make all the arrangements to make this a very real possibility for you. We will deliver the equipment, set everything up, and our experts will even provide you with a tutorial to ensure your event goes off without a hitch. We will also deliver the hog itself, as well as any other food and ingredients you may require. We can even include tables, chairs, gazebos, and everything else you need to give your guests a memorable day. We will even pick everything back up when you are done. Give us a call today and see what we can do for you.